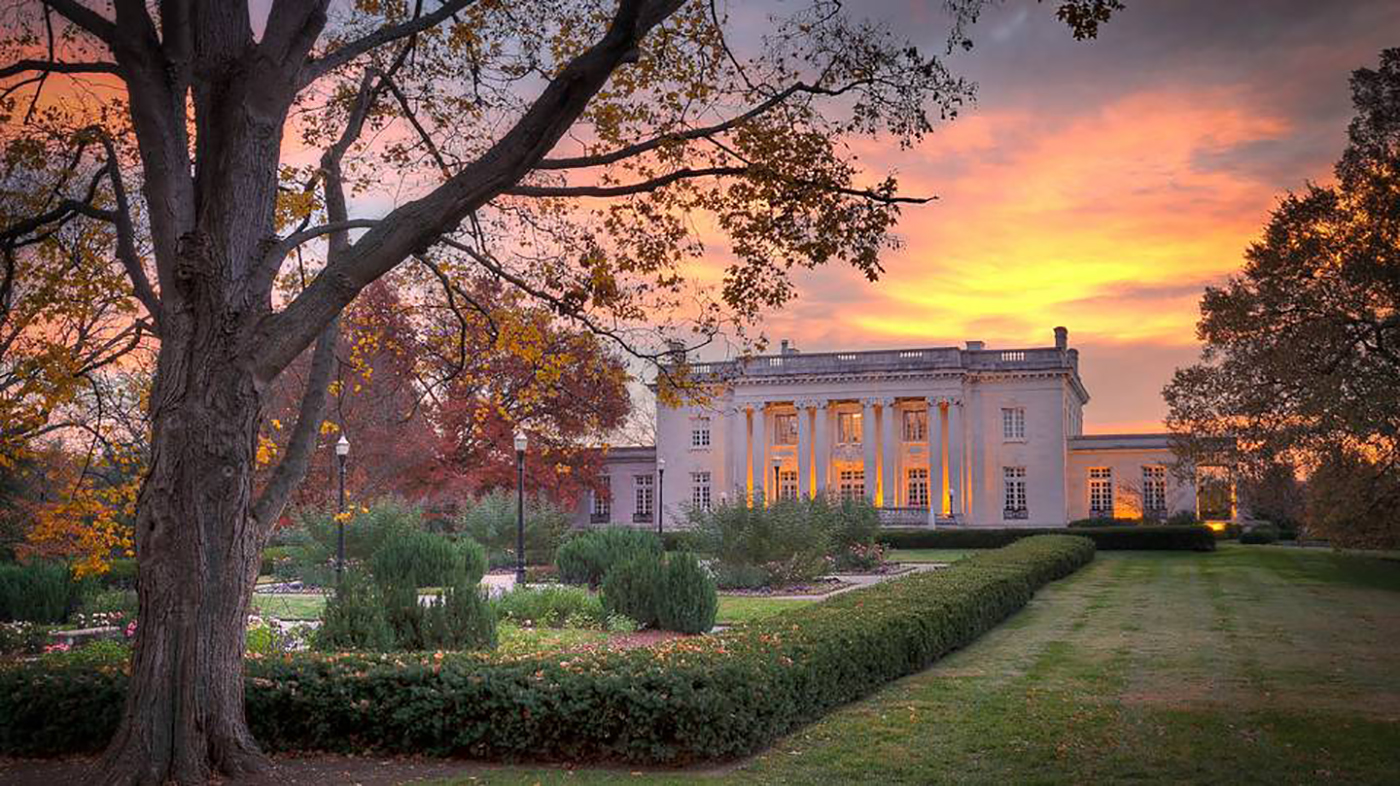 One of my nearest and dearest friends and mentors was a voice teacher at Interlochen Center for the Arts named Mary Chelf Jones. She was born in Central Kentucky in a historic town called Harrodsburg. After I graduated from Interlochen Arts Academy, Mrs. Jones asked me, "Have you ever been to Kentucky to see the bluegrass?" I said I hadn't and that led to a series of trips down there and in turn my falling in love with Kentucky. I consider it my second home state.
A big part of our trips down there was staying in Harrodsburg and dining on the absolute best Southern cuisine at Shakertown and Beaumont Inn. At the Beaumont, they had a late 1880's African Rosewood Steinway grand in their parlor. It became a tradition that anytime I was having dinner at the Beaumont Inn I would play piano afterwards for anyone who happened to be staying or dining there. During one of my impromptu concerts (with the reward being a slice of multi-layered orange-lemon Robert E Lee Cake or a Burnt Caramel Nut Sundae) Mrs Mary Elizabeth Dedman (who owned the Inn along with her husband Bud) told Mrs. Jones that Phyllis George was married to the new Governor of Kentucky and since her talent for Miss America was playing piano she bet that Phyllis might really like Kevin.
Mrs. Jones' wheels started turning and the next day the wheels of her midnight blue Mercedes diesel drove us to the capitol city of Frankfort. Unannounced, we walked into the Governors office and Mrs. Jones pointed to a chair in the outer office and said to me, "Wait here," in her best teacher's voice. I obeyed.
About 15 minutes went by before a door opened and suddenly I'm meeting the Chief of Staff, Ms. Liz Dahl. I found out later what went on behind the door.
You want to know?
Well, apparently Mrs. Jones told Ms. Dahl that she had one of the world's best pianists with her and she wasn't going to leave their office until Phyllis heard him play. Ms. Dahl wasn't sure what to make of this and decided she better hear this pianist because this sweet little lady wasn't going to move until she did.
So… off we walked to the east side of the capitol grounds to the Governor's Mansion. There's a piano in the ballroom where Ms. Dahl would hear me play something. When we walked into the ballroom I felt like I was in Versailles and the piano on the other end looked like Louis XIV would have enjoyed a concert on it. (And unfortunately it sounded like it hadn't been tuned since he did!) I decided to play my signature Gershwin Medley. As I started on the piano, that sounded like hammers hitting a screen door and legs so ornately gold and delicate
I thought they might collapse at any moment, I could see Ms. Dahl holding up a micro cassette recorder to capture my performance.
When I finished I heard Liz Dahl say, "Wow! I will definitely let Phyllis hear this. I know it's not the best quality but being a pianist herself she will know."
As we were all walking out of the Governor's Mansion, Liz said she'd be in touch soon because, "there are some events coming up and let's see what can happen." We thanked her and Mrs. Jones whisked me back to Harrodsburg where we celebrated what we hoped would be good news with dinner at the Beaumont Inn. You can bet I asked for the biggest slice of Robert E. Lee Cake with ice cream on the side.
To be continued…